Illustrated Mascot Logos
.......................$100
Character Profile Illustration
...............$40+ (depends on complexity) 
Twitch About Panels
..................................$15+ (depends on complexity)
Emotes
..............................................................$15
Animated Emotes
........................................$30
- 3 animated emotes...................................$80
- 5 animated emotes...................................$135
Unique Badges
..............................................$15
- 3 unique badges for $40
- 5 unique badges for $65
Color Changing Badges
.............................$15 for base +$8 each additional badge
Bundle and save when you buy both emotes and badges!
- 3 emotes & 3 badges ..............................$75
- 5 emotes & 6 badges................................$145
See something not listed here? 
Feel free to still get in touch! I'm open to taking on other projects.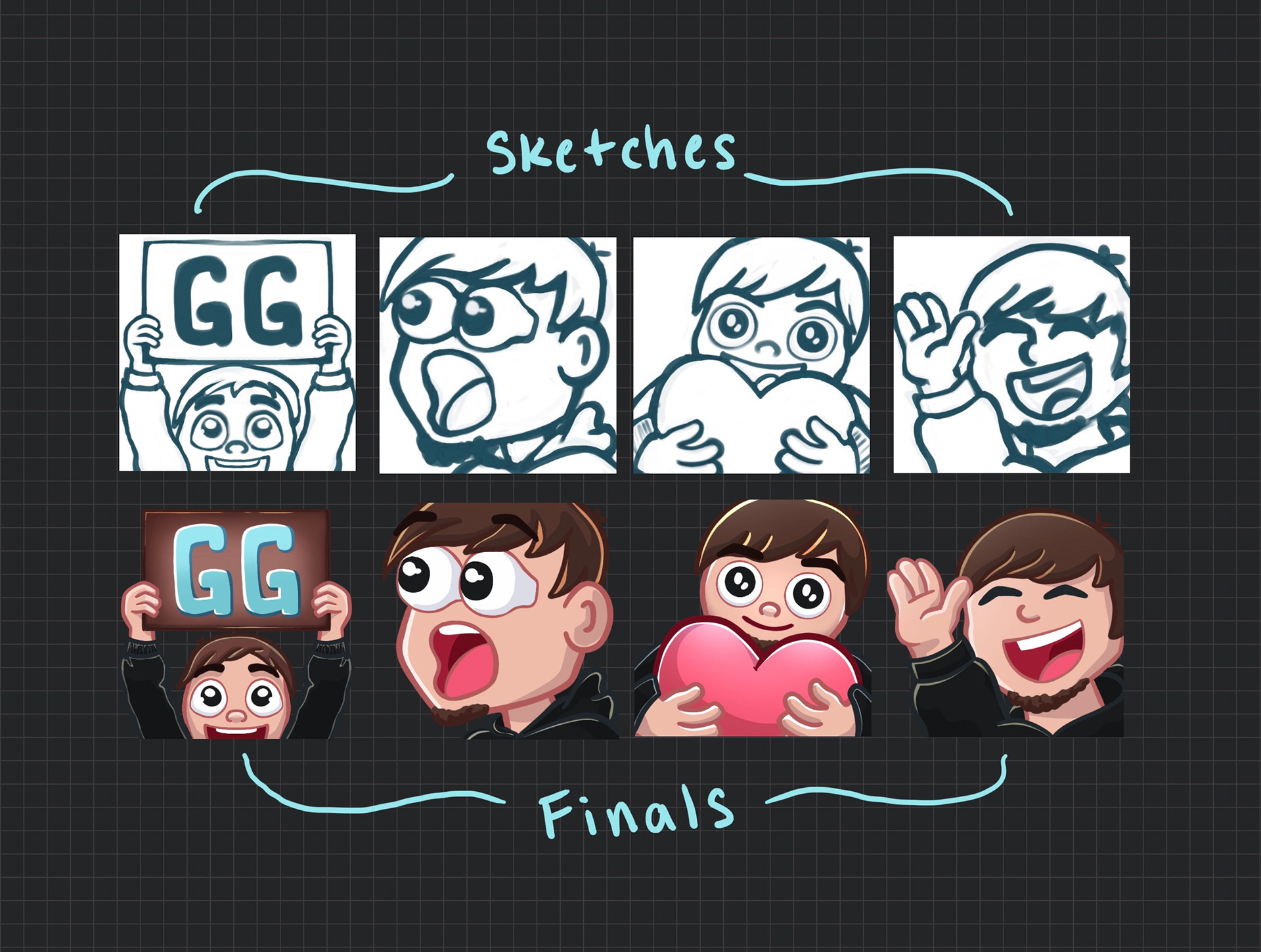 - All prices are in USD and payment must be made in full
BEFORE
the commission starts via PayPal.
- Refunds on commissions are not provided if work has already begun.
- Unlimited revisions are provided as long as they are within reason. If a commission needs such a dramatic change as to be remade, additional charges may incur.
- Logo commissions receive necessary PNG, JPG, PDF, and vector files.
- Emotes and badges are for non-commercial and personal use only.
- Emotes & Animated Emotes will come in 3 sizes: 
    28x28px, 56x56px, 112x112px. 
  Badges will come in 3 sizes: 
    18x18px, 36x36px, 72x72px. 
  Unless sizes are otherwise noted, PNGs of these formats is what you will receive.
- I have the right to post any commissioned artwork to my socials. 
- These terms are subject to change without notice.
Last updated June 28th 2021